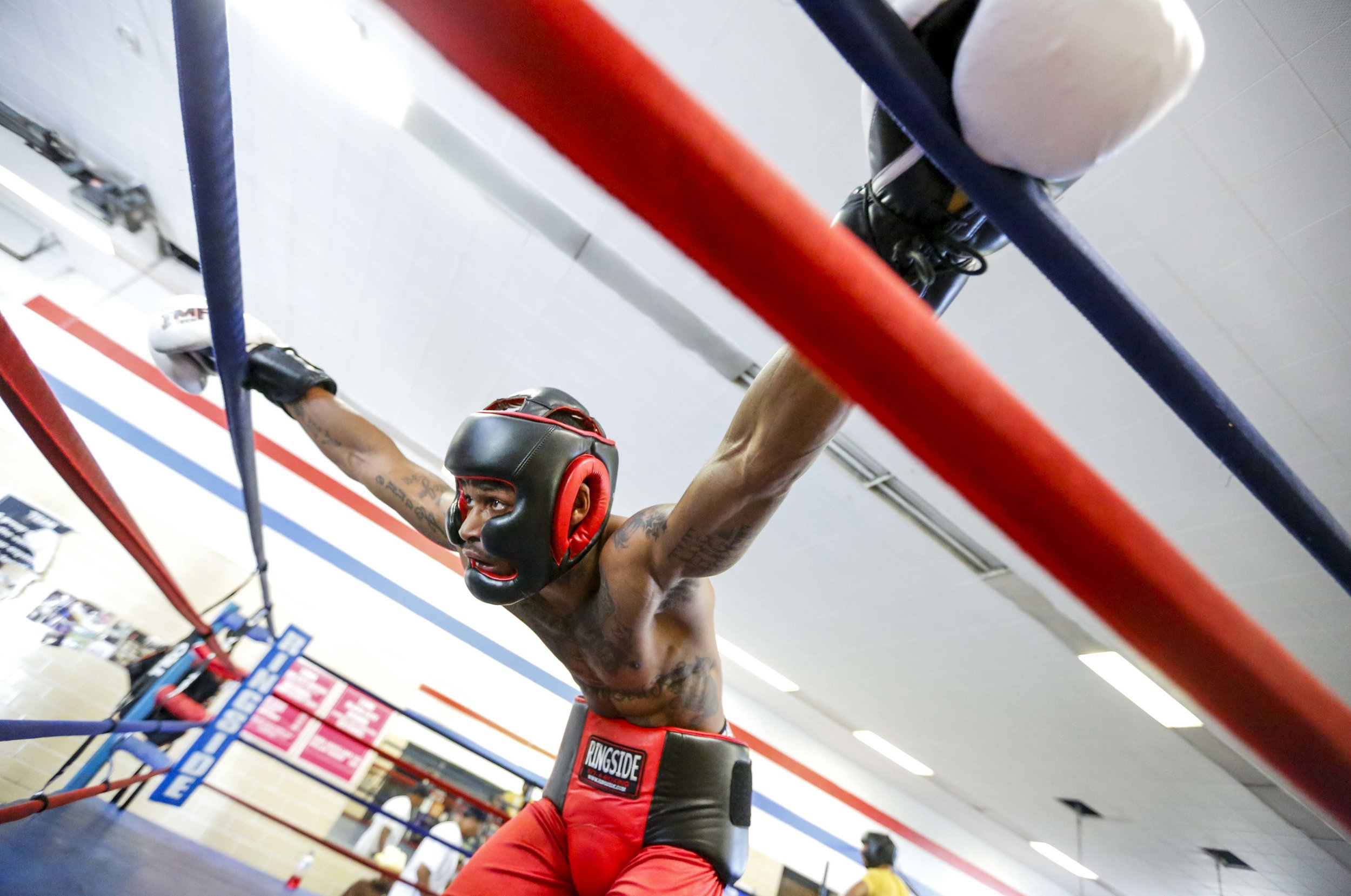 Taking a Breather
Angelo Snow takes a breather between rounds of sparring at the Glass City Boxing Gym, Aug. 6, 2014. The Glass City Boxing Gym has trained many prizefighters, including former champion Robert Easter, Jr., and its owner, Ray Vargas, is the father of 2008 U.S. Olympic boxer Devin Vargas.
BLADE PHOTO BY ANDY MORRISON

Available in a limited run of 25 as a 13x19 laser print on gorgeous, 216/gsm luster paper.