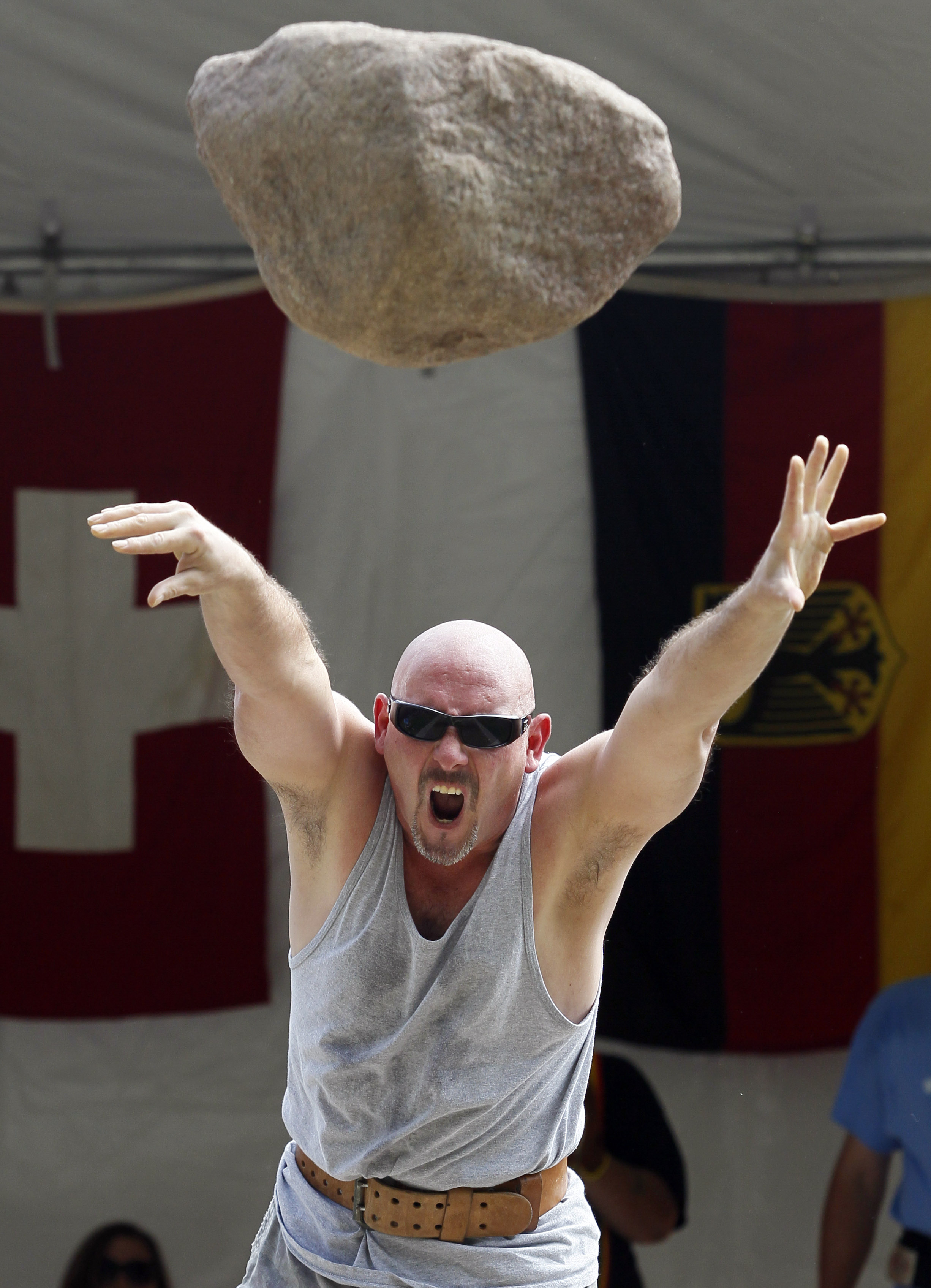 Steinstossen Competition
Lawrence "Jazz" Jasman competes in the Steinstossen competition during the 49th annual German-American Festival in Oregon, Ohio.
The Swiss Steinstossen competition asks male and female competitors to hurl a 138- or 75-pound boulder as far as they can. The festival also features Masskrugstemmen, a competition of holding a beer-filled stein perpendicular to one's body for as long as possible.
BLADE PHOTO BY JEREMY WADSWORTH

Available in a limited run of 25 as a 13x19 laser print on gorgeous, 216/gsm luster paper.