Baseball
The emerald chessboard once dominated as America's pastime. These images are just some of our best baseball plays and summer days.
Email Phillip Kaplan if you need help or would like to request something not listed here.
Print features a Blade original photo of Babe Ruth — includes digitized authentic Blade nameplate from the original date, detail of Blade newspaper article, and caption text contextualizing the event.
From $10
CLICK ANY TO PURCHASE!
Photo reprints available from 4x6 to 20x30 to wallet to canvas! Many, many high school baseball photos are already available for purchase through online galleries published at toledoblade.com
Toledo Fire Dept Team
Toledo Fire Department Baseball Team 1923, Captained by Ray Clevens.
Swayne Field, 1946
Long before the swank diggs of Fifth Third Field, the Mud Hens played at the "Swayne" diggs of Swayne Field. Game action here is from July 24, 1946.
Babe Ruth, 1926
Babe Ruth in his prime is shown with two familiar Toledo sports figures- Frank Gilhooley, Sr., and his son, Frank, Jr., then 2. This photo was made after the 1926 baseball season the year before Ruth hit his record 60 home runs, at an exhibition game in Lima,OH. Ruth then was with the Yankees and the late Mr. Gilhooley was with Buffalo. They were roommates when with the Boston Red Sox in 1919. The younger Mr. Gilhooley is a former Central Catholic High School and Notre Dame athlete. Toledo Blade file photo dated Oct. 1, 1961
Firth Third Field, West
April 23, 2004, Fifth Third Field aerial. Blade photo by Andy Morrison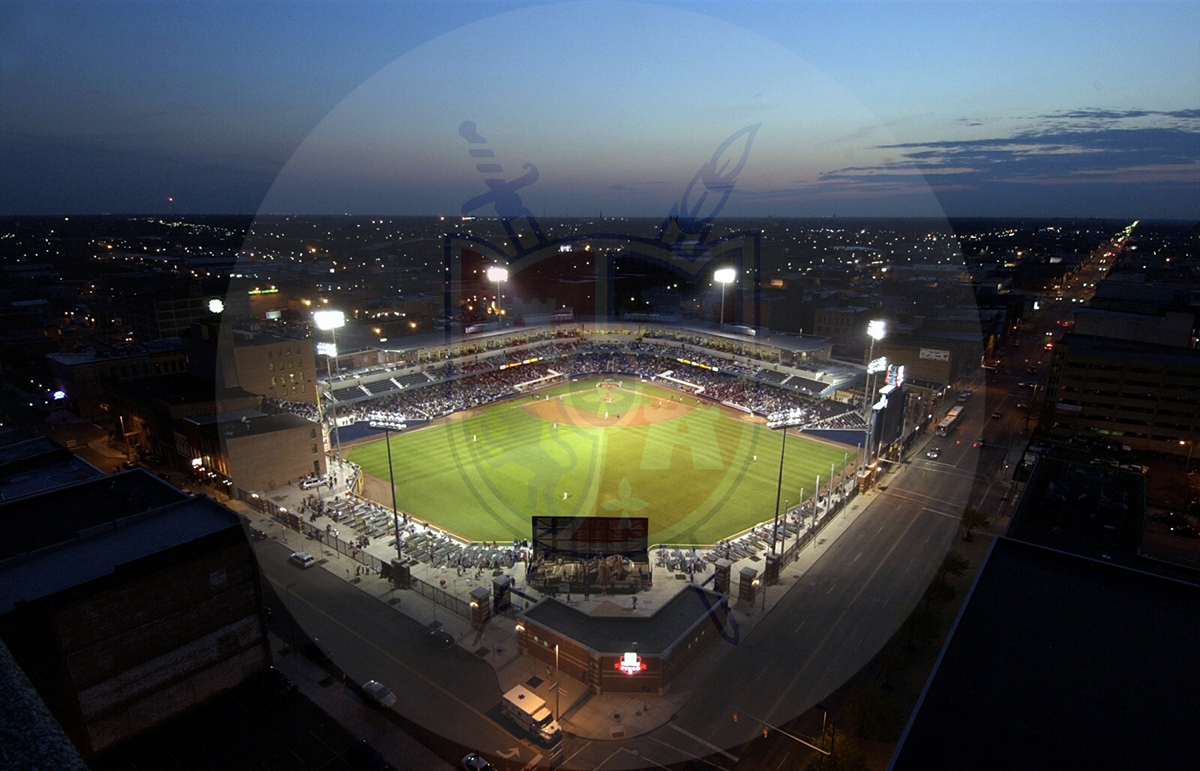 Firth Third Field, East
April 23, 2004, Fifth Third Field aerial. Blade photo by Andy Morrison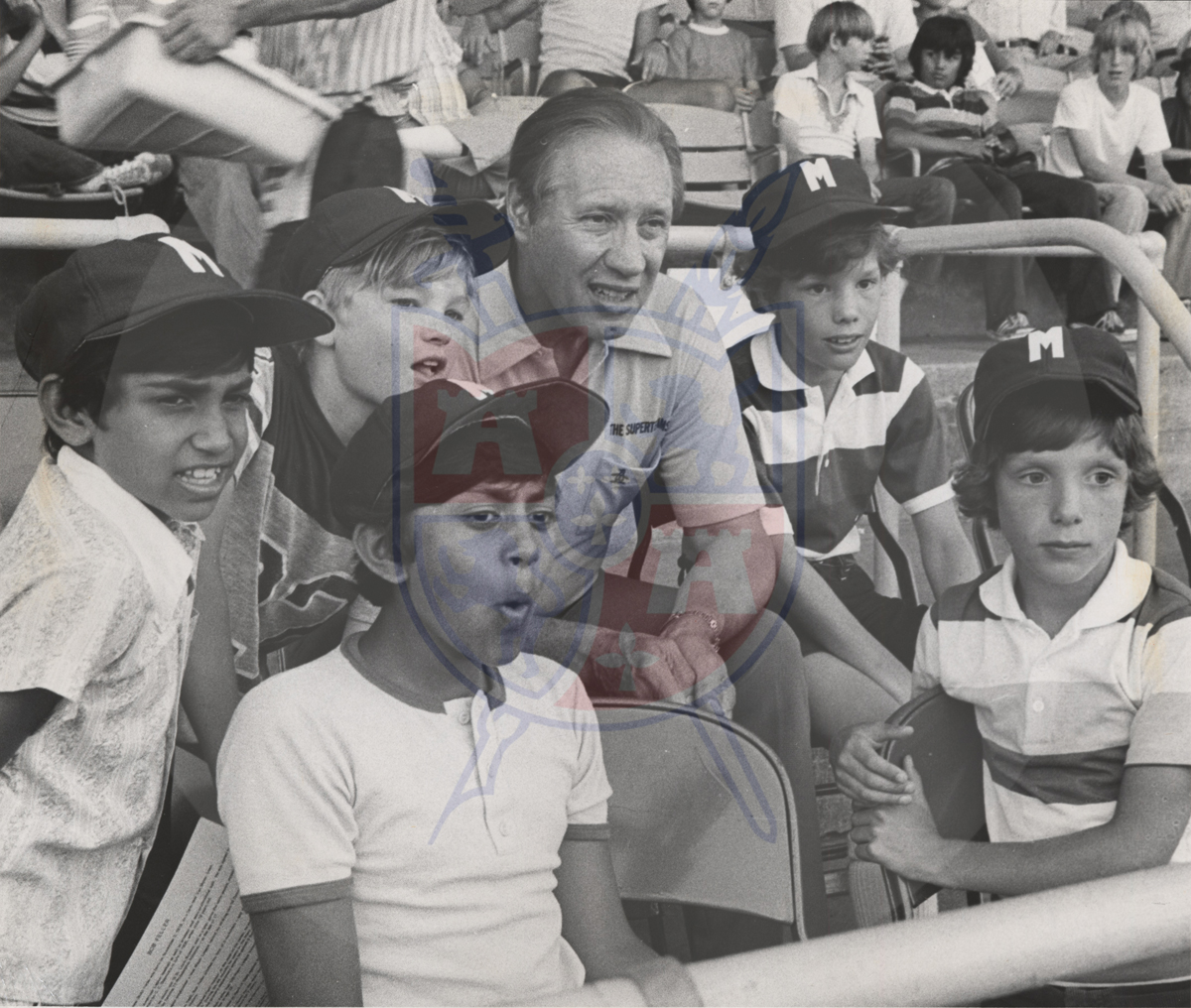 Bob Feller
"Watching baseball with one of the greats. Bob Feller imparts knowledge to Martin School Players." Front, L-R, Amit Patel, 7, Prakask Patel, 11, and Doug Lewandowski. To Feller's left is Robert Gwordz, 12, and on the right is Gary Lewandowski, 11. Toledo Blade archive file photo/LLOYD RANSOM.
Taken 6/28/1978. Published 7/2/1978
The Wonders, 1910
The Fashion Wonders of 1910, from left, are John Jackson, Claude Jacksonm S. Wilson, Chris Thurman, Joseph Faulcon, Harry Underwood, Jim Carter, uniudentified, Sam Harris and Harold Whitfield. Photo submitted by Joseph Faulson. The Blade photo shows Toledo's negor legaue team from the era.
Casey Stengel, Toledo 1927
Baseball great Casey Stengel when he was with the Toledo minor league team Oct. 7, 1927.
Toledo Club, 1953
Professional Toledo Baseball Toledo Blade file photo by Tom O'Reilly dated April 23, 1953