Football
Ahh the grid iron, violent chess... many today claim that football is clearly America's pastime, but these images are simpler days and simpler plays.
Click any image to purchase!
Email Phillip Kaplan if you need help or would like to request something not listed here.
From $10 — CLICK ANY TO PURCHASE!
Photo reprints available from 4x6 to 20x30 to wallet to canvas! High school football photos are already available for purchase through online galleries published at toledoblade.com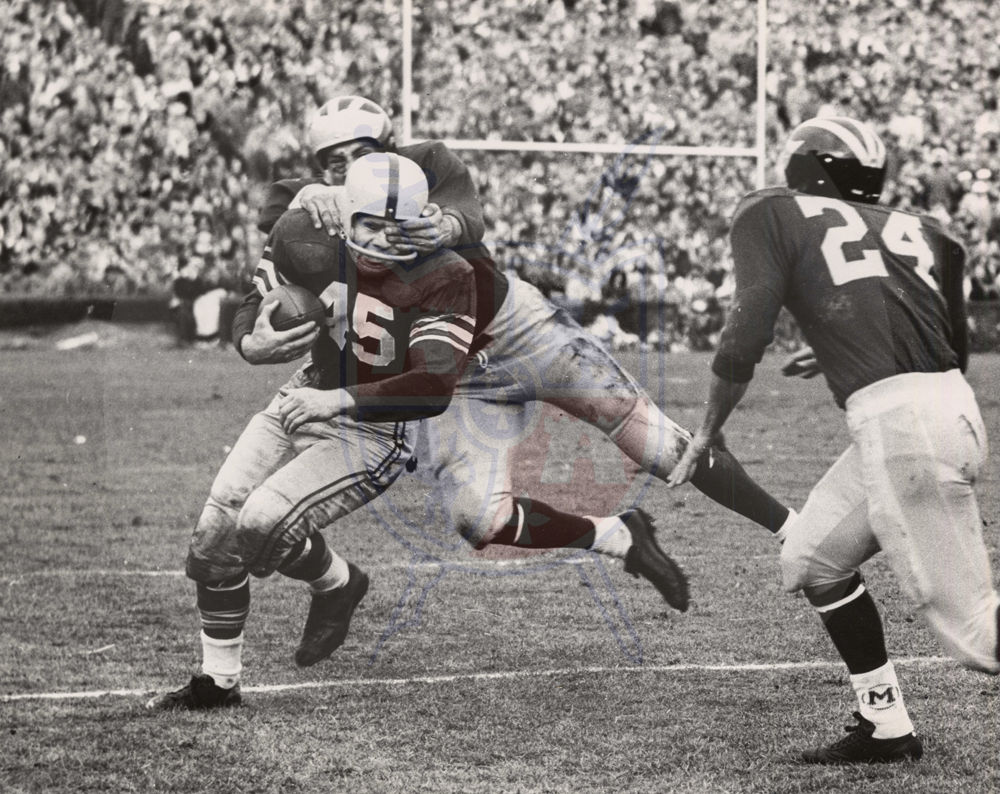 Ohio State v Michigan, 1955
Halfback #45 Don Sutherin gets an eyeful as a Wolverine gets a handful. The Buckeyes upset the favored Wolverines, 17-0. THE BLADE/DICK GREENE

Note:
This particular photo cannot be sold indivudally due to NCAA licensing rights. But a print including the Blade's original publication is available here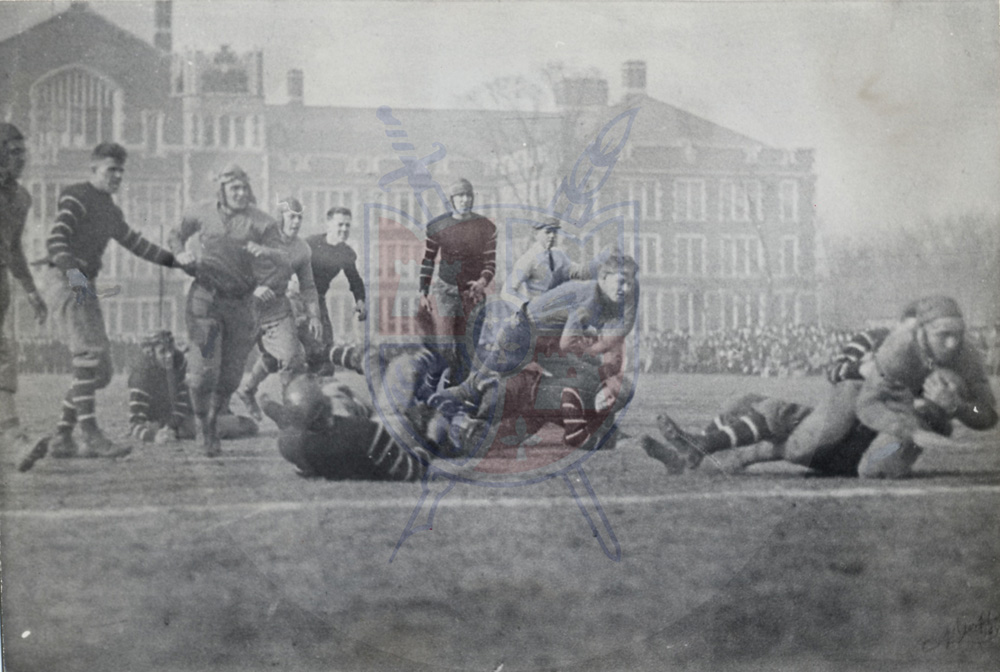 WAITE VS SCOTT, 1914
This photo shows the first ever Scott v. Waite Thanksgiving game in 1914, which became a tradition until 1962. THE BLADE
WAITE VS SCOTT, 1923
23,000 people paid and 3,000 crashed the gates of this Waite vs. Scott football game at Scott stadium on Thanksgiving Day, 1923. THE BLADE
JIM PARKER, SCOTT HS, 1953
Jim Parker, Scott High School football star, Feb. 24, 1953. Parker played college football at Ohio State University from 1954 to 1956 and was in the National Football League (NFL) with the Baltimore Colts from 1957 to 1967. Parker was inducted into the Pro Football Hall of Fame in 1973 and the College Football Hall of Fame in 1974. THE BLADE
PORTABILITY at OSU, MICH, 1969
Mr. and Mrs. Stanley Herman from Toledo, Ohio watch a portable TV of the game. #1 Ohio State defeated #12 Wolverines 24-12 in front of 103,588 on November 22, 1969, in Ann Arbor. THE BLADE/HERAL LONG
DOYT PERRY 1959
Legendary Bowling Green Falcons football coach Doyt Perry on Nov. 11 1959. The Blade/Lloyd Ransom
BG COACH DOYT PERRY, 1957
Legendary Bowling Green Falcons football coach Doyt Perry on October 21 1957.
CACH PAUL BROWN at BG, 1948
Cleveland Browns coach and general manager Paul E. Brown on August 8, 1948. The Cleveland Browns football team of the NFL used to hold training camp at Bowing Green State University.
Coach Paul Brown at BG
Cleveland Browns Coach Paul Brown talking to a player on August 19, 1951. The Cleveland Browns football team of the NFL used to hold training camp at Bowing Green State University campus in Bowling Green, Ohio. THE BLADE
TOLEDO MAROONS, 1906
The first Toledo professional football team pictured in their inaugural year, 1906. They were a precursor to the NFL. (Absent: Arthur Gratop) Bottom: Walter Swindeman, Frank Trout, Joe Daily, Ed (Biz) Schlagater, Paul Forner. Mid: Eddie Eggert, Ernie Bradley, Harry (Binger) Brown, Carl Brandes, Walter Matthews Top: Dwight Legron, Fred Zeh, Roy Bruno, Raymond Ward. THE BLADE