Muhammad Ali for president, 1980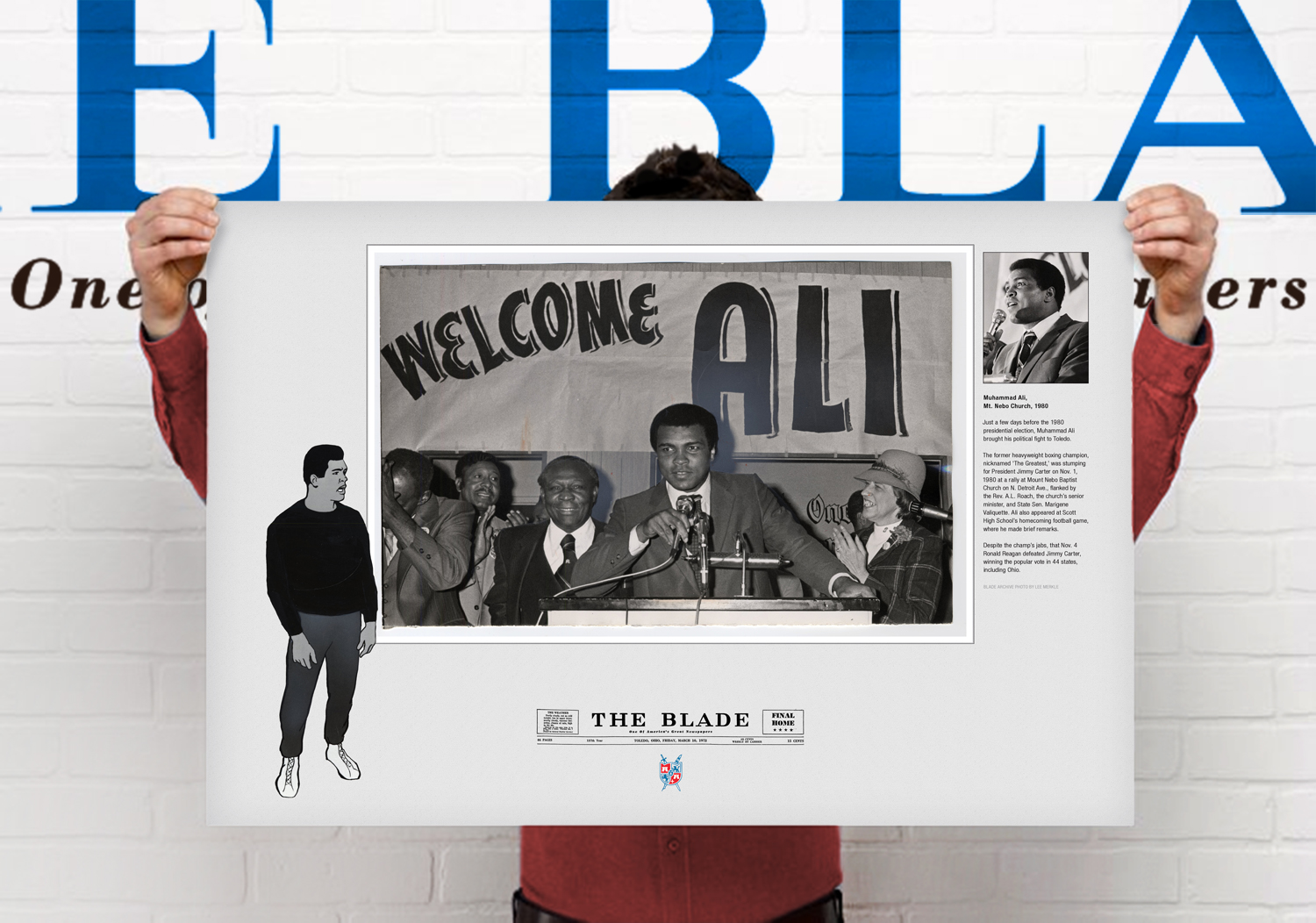 Muhammad Ali for president, 1980
Print features Blade original photo of former heavyweight boxing champion Muhammad Ali in Toledo stumping for then President Jimmy Carter just 3 days before 1980 election— includes digitized authentic Blade nameplate from the original date, detail of Blade newspaper article, and caption text contextualizing the event. (Customization available.)
Read text on this print, click below:
Text Reads:
Muhammad Ali,
Mt. Nebo Church, 1980
Just a few days before the 1980 presidential election, Muhammad Ali brought his political fight to Toledo.
The former heavyweight boxing champion, nicknamed 'The Greatest,' was stumping for President Jimmy Carter on Nov. 1, 1980 at a rally at Mount Nebo Baptist Church on N. Detroit Ave., flanked by the Rev. A.L. Roach, the church's senior minister, and State Sen. Marigene Valiquette. Ali also appeared at Scott High School's homecoming football game, where he made brief remarks.
Despite the champ's jabs, that Nov. 4 Ronald Reagan defeated Jimmy Carter, winning the popular vote in 44 states, including Ohio.
BLADE ARCHIVE PHOTO BY LEE MERKLE