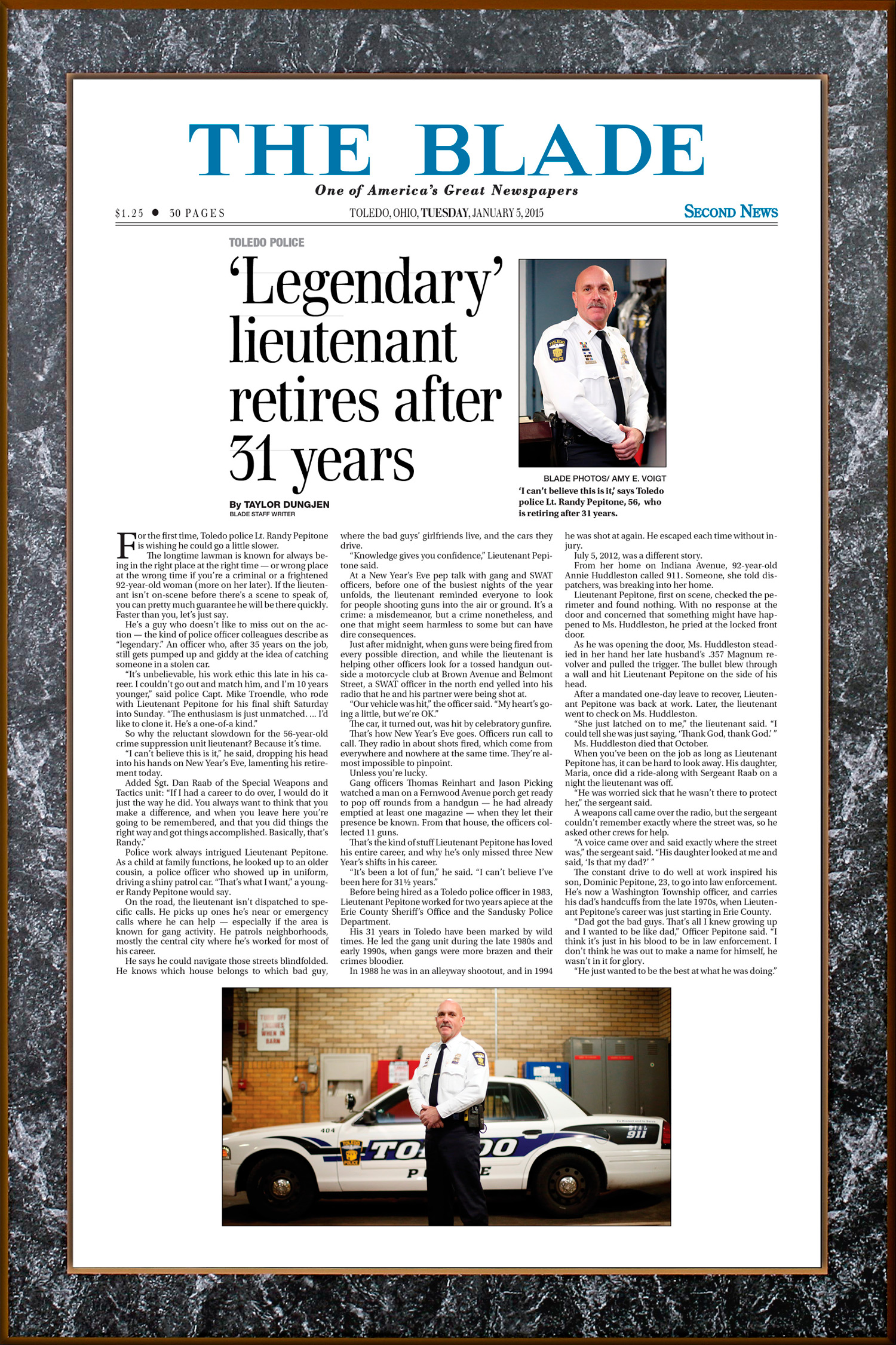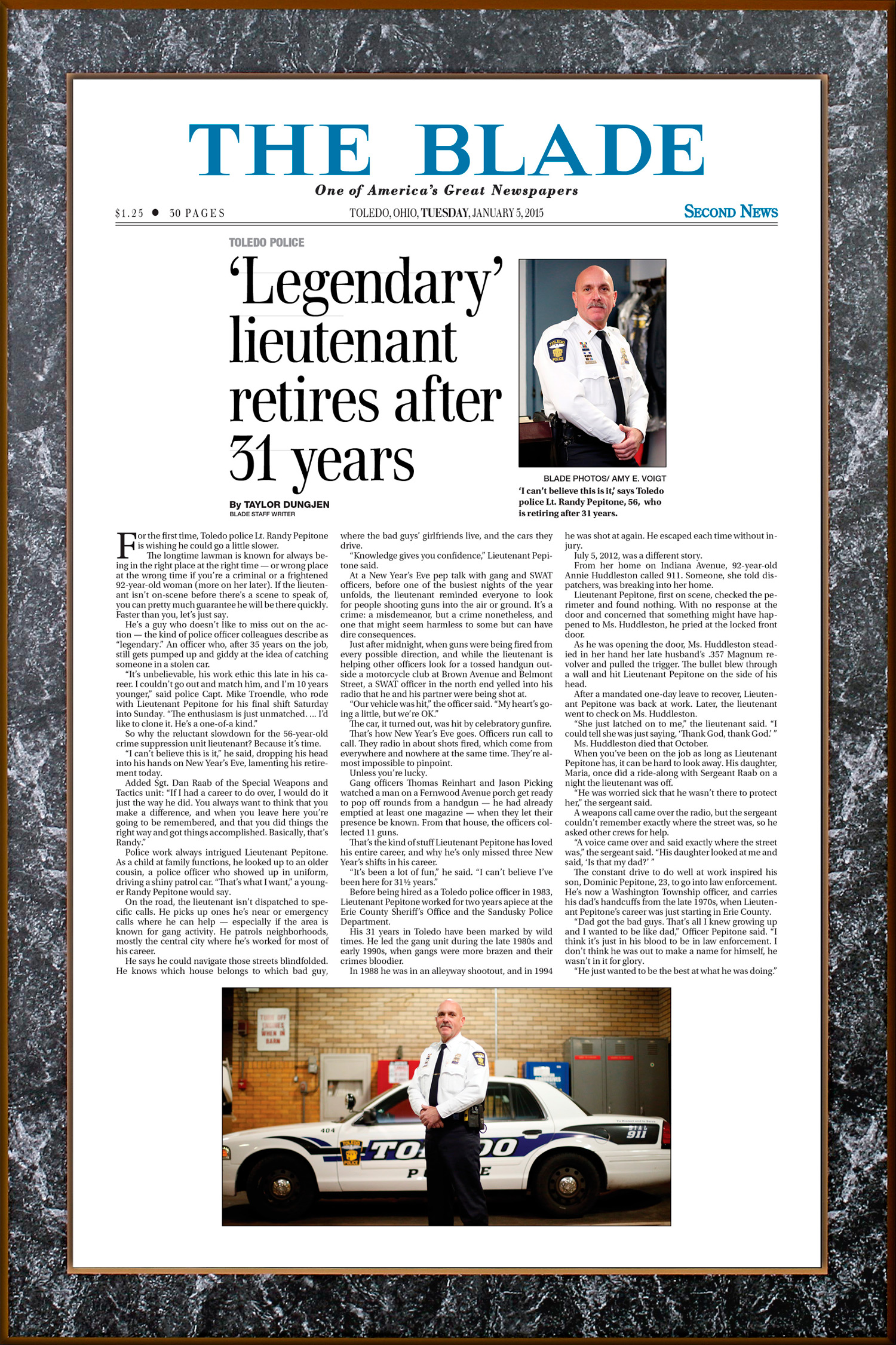 What is The Blade Vault Using The Blade's private library, we develop and produce custom prints and plaques of articles and photos, and high resolution reproductions full pages. We also offer other Blade memorabilia like books and souvenirs.


Our library contains nearly all published editions of the daily newspaper (plus Toledo Times) in bound volumes, and separately, many original photos in excellent condition. At this time, the bound volumes from 1835 - 2001 are not reproduced into a digitized searchable archive (though there are ways to search, see entries below). All articles published from 2001-present are digital and easily searchable for research or reference at toledoblade.com. The Blade switched to a digital archive of photography in late 1995. However, from 1995 back to the invention of the camera, many traditionally exposed news and sports photos on their original photo paper are in the library and can be reproduced.


What it is *not* The Blade Vault is not a searchable, exhaustive database of everything The Blade has ever produced or owned copyright to.
SCANNED EDITIONS Google News Archive
Specific to The Blade, scanned pages are available starting around 1870. This is not an exhaustive database, and keyword searching is not fully functional, but it is an incredibly useful starting point for finding something by specific date.
Google launched Google News Archive in 2006 to provide free access to scanned archives of newspapers and links to other newspaper archives.
RECORDS SEARCH Public Library
The downtown Toledo-Lucas County Public Library at 325 N. Michigan St. allows you to search papers and microfilm for free.
Photocopies and low resolution digital copies are available there for small fees. At The Blade Vault, we can use the lower quality references to help find and reproduce what you want at the highest quality.
BLADE RESEARCH Private Archives at The Blade
The Blade's private library essentially contains all published pages and photographs (excluding rare exceptions), but sifting this content takes time by Blade staff and $50/hr. minimum research fees will apply.
You may fill out our request form and we will be happy to help. However, conducting your own preliminary research can greatly assist the process.